Executive Recruiting in the Ongoing New Normal
Covid Weirdness in the Not-So-New Normal
COVID-19 has forever changed business, and in turn, recruiting as we know it — and it is not done with us. How we find and recruit senior executives keeps mutating along with virus variants. Executive recruiting for the new normal will never be the same because we will never be the same. We humans have changed and continue to shape-shift.
Our Collective Trauma Has Changed Us
The years of living dangerously have changed people in some fundamental way. We have transformed how we live, where we work, and what makes us feel safe. We have experienced collective trauma — that's the unspoken elephant in the room. Researchers continue to document declines in our mental health. Our loved ones, neighbors, and co-workers are suffering more than we know.
COVID Impacts Mental Health
COVID is Linked to Spontaneous Psychosis
Moreover, evidence suggests even mild Covid cases are having devastating consequences long after an initial mild infection has passed. A large study published in the Lancet has found that COVID is linked to high rates of lasting dementia and psychosis. Other reports say COVID is linked to spontaneous psychosis. After getting COVID, adults who have been sane their entire lives are presenting with full-blown delusions. In other words, we have not yet come to grips with all that this pandemic has done to us. Not by a long shot. We're still figuring it out. And so we find ways to cope.
Pandemic Weirdness is How We Cope
In the early days of the pandemic, I would wear what I woke up in — because I could. I learned not washing my hair for days on end was better for my curly girl locks. TikTok told me so. Yes, TikTok remains my guilty pleasure and window into this strange new world of ours.
Pandemic weirdness is inevitable because it is how we cope. For example, my DIY haircuts started innocently enough when my hair was shoulder length. In fact, they gave me a sense of control. The scissors empowered me as they banished pandemic ennui and boredom. But eventually, with every shower, I felt compelled to snip off uneven bits of hair in the back. That compulsion resulted in the Incredible Shrinking Haircut. (See below.)
The Incredible Shrinking Haircut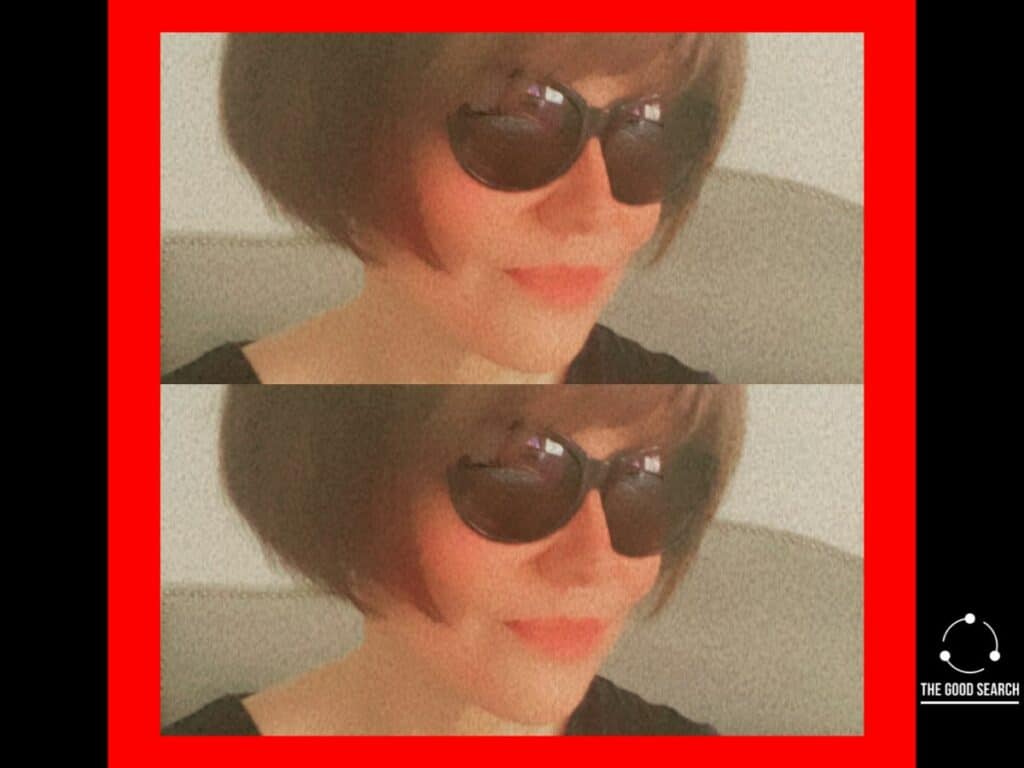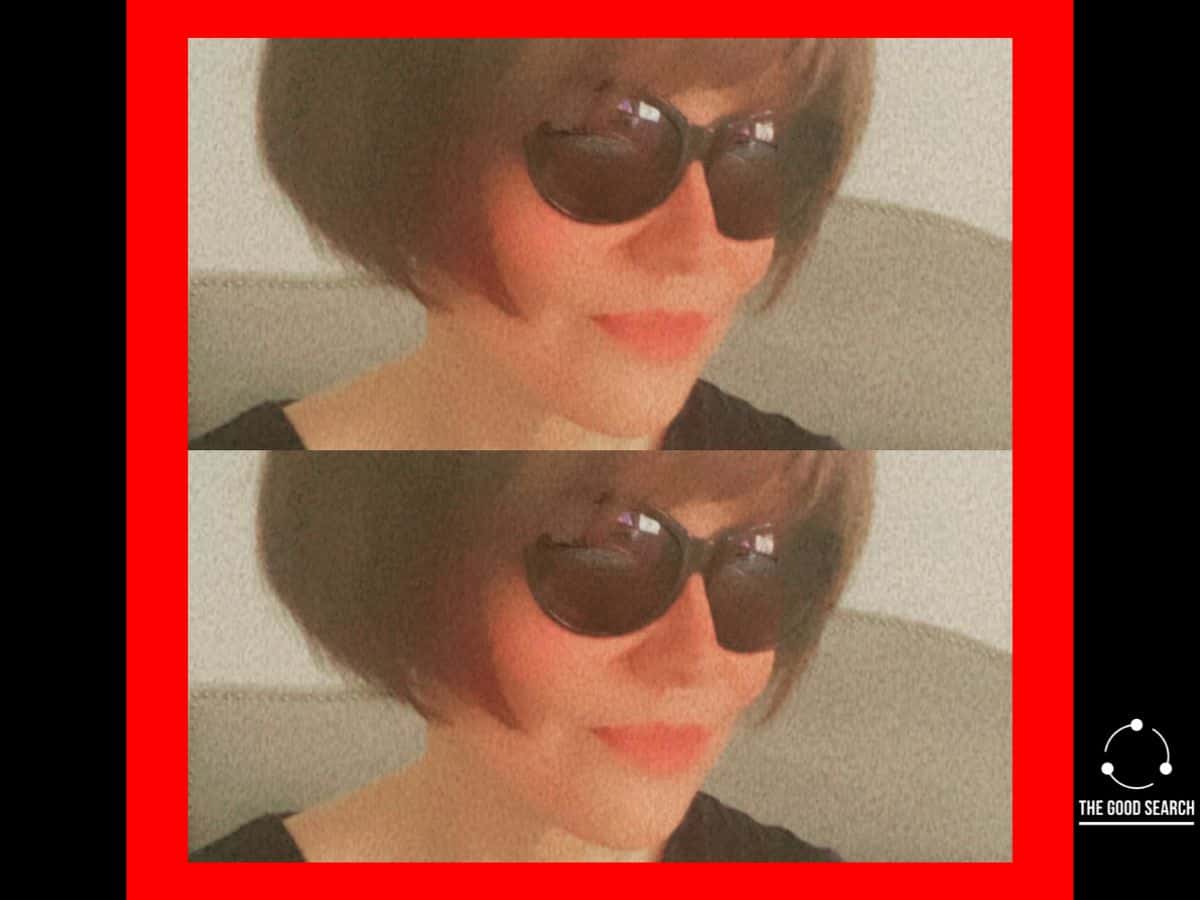 My hair is now above my chin and even shorter in the back with an undercut. I shaved a section underneath my hair to thin it out a bit. If that weren't enough, I decided to give myself bangs. Understandably, I made my husband hide the scissors from me and I went to a local salon for a proper cut. But honestly, there was not much they could do except wait for my hair to grow back. The incredible shrinking haircut is but one example of pandemic weirdness.
Compassion Remains the Glue
In the U.S., adults bravely continue to venture forth to support their families as parents do their best to reassure their sons and daughters whose childhoods have been upended by the Coronavirus pandemic. Zoom connects us as it reminds us how very separated we are. And still, we carry on.
And so, to everyone who reads this, know that you are never alone. We are in this together. All of us. So give yourself a little grace and compassion, then pass it on to those around you. Become a vector of goodwill. Because, at the end of the day, our shared humanity is what matters.
Pay Attention to What Matters
As CEO of The Good Search, I head a retained executive search and recruiting research firm. As a former journalist, I habitually track breaking news to inform our work. I usually do that by keeping the TV on in the background with the volume off. But when the ongoing pandemics, political crises, and economic woes more resemble a dumpster fire, I switch to the BBC news or shut the dang thing off for focused work. Pay attention to what really matters.
Limit News and Social Media
In other words, I've given up constantly tracking news in much the same way gave up Facebook 2 years ago. I bravely deleted my Facebook account including all my Facebook "friends" and photos — all of it. Facebook's refusal to stop spreading misinformation about COVID-19 bothered me. Besides, if anyone needed to reach me, they knew where to find me. Due to my business, I'm "discoverable" online.
But Don't Lose Touch
Yet, after leaving Facebook (and Instagram), I discovered a friend and colleague had been diagnosed with breast cancer and had bravely endured treatment while continuing to work. I was devasted I missed it. I would have offered whatever help I could provide. She'd been going through this for a year and I had no idea. All because I left Instagram.
Chastened, I have plugged back in. So my need to escape social media madness has been replaced by my desire to reconnect with those I care about. I am returning to the social media platform while attempting to strike some sort of balance — or truce — with the technology that is programmed to manipulate us.
Where Does the Pandemic Leave Executive Search?
Certainly, in a global pandemic, businesses must go on and they have. While I braced for the worst as the Novel Coronavirus took hold, we continue to experience a surge in executive search engagements. The need for exceptional leadership is greater than ever.
Consequently, clients continue to turn to us for our expertise in technology executive search as they accelerate growth and change. We help Cloud software and e-commerce companies hire senior executives and technologists. We recruit executives to biotech and genomics clients as they sprint to solve COVID-19 in record time, only to sprint again to solve its mutant variants. We deliver leadership talent to help companies in other industries adapt.
Back to Office Mandates? Workers Quit
Some of our clients are attempting to lure workers back to the corporate offices. And you know what? Many executives would rather not. Working from home gives them more time with the family. More time getting stuff done. Less time wasted on a commute. Remote workers have discovered the productivity that has been the promise of technology all along. With few exceptions, work that can be done at home is being done at home.
More to the point, companies that refuse to embrace workers' preference for remote work lose them. It is that simple. One of our clients, a Fortune 500 company, made returning to the office a requirement and lost 25% of its workers.
Great Leaders Still Make a Difference
As the pandemic grinds on in loop-de-loops around the globe, we have an unprecedented opportunity to become better versions of ourselves. If there ever were a time for leadership, that time is now. Tomorrow it will be now. The day after it will be now. The pandemic offers us an extraordinary opportunity to test one's mettle and to match force with whatever destiny continues to throw our way. Of this we can be certain: there are good people — a lot of them — fighting the good fight.
The Years of Living Dangerously Continue
As we come up on our 3rd year of the pandemic, executive recruitment challenges during COVID-19 have reached a new phase. Every day seems like Ground Hog Day — a repeat of the day before. The pandemic remains a pandemic. Vaccines make it possible for some sense of normalcy to return. Virologists are ever-vigilant for new variants.
Yet, buckle up.
Prepare for a "Tripledemic"
The New York Times reports a "Tripledemic" looks likely. A surge in cases of the Flu, R.S.V., and COVID may overwhelm our hospitals. Already, respiratory syncytial virus, or R.S.V., is outpacing COVID cases at Connecticut Children's Medical Center. Hospital officials have implemented a plan to surge capacity. Moreover, they have been in preliminary talks with the National Guard to set up a field hospital. Cases of flu have begun to increase earlier than usual. They are expected to soar over the coming weeks. And then there's COVID.
Bloomberg reports:
Living Dangerously Can Be Exhausting
And if the looming triple whammy "tridemic" weren't enough, polio has re-emerged. Then, there's monkeypox, rising cases of tuberculosis, and, I kid you not, ebola.
How have you adapted to the Not-So-New Normal?
How have you changed since the pandemic began? Have you experienced (or witnessed) pandemic weirdness — coping mechanisms to adapt? We'd be interested in hearing your stories in our comments below.
Thanks for reading! Of course, we welcome your comments. If you enjoyed our post, please show the love and share it with your friends by clicking the buttons below. It makes it easier for others to find the post.