Executive Recruiters of Diverse Talent
Why Opportunity Must Be Equal
In the United States, that standard is enforced by the U.S. Equal Employment Opportunity Commission (EEOC). Its core mission is "to prevent and remedy discrimination in America's workplaces and advance equal employment opportunity for all." Yet despite the equal opportunity standard, disparities remain in gender, ethnic and racial diversity among workers at all levels.
How to Tell When Opportunity Is Not Equal
When the c-suite is not as diverse as the general population, a company needs to do more to level the playing field to enforce diversity, equity, and inclusion (DEI). A lack of diversity suggests that conscious or unconscious bias — forms of racism and sexism — is limiting the advancement of under-represented leaders.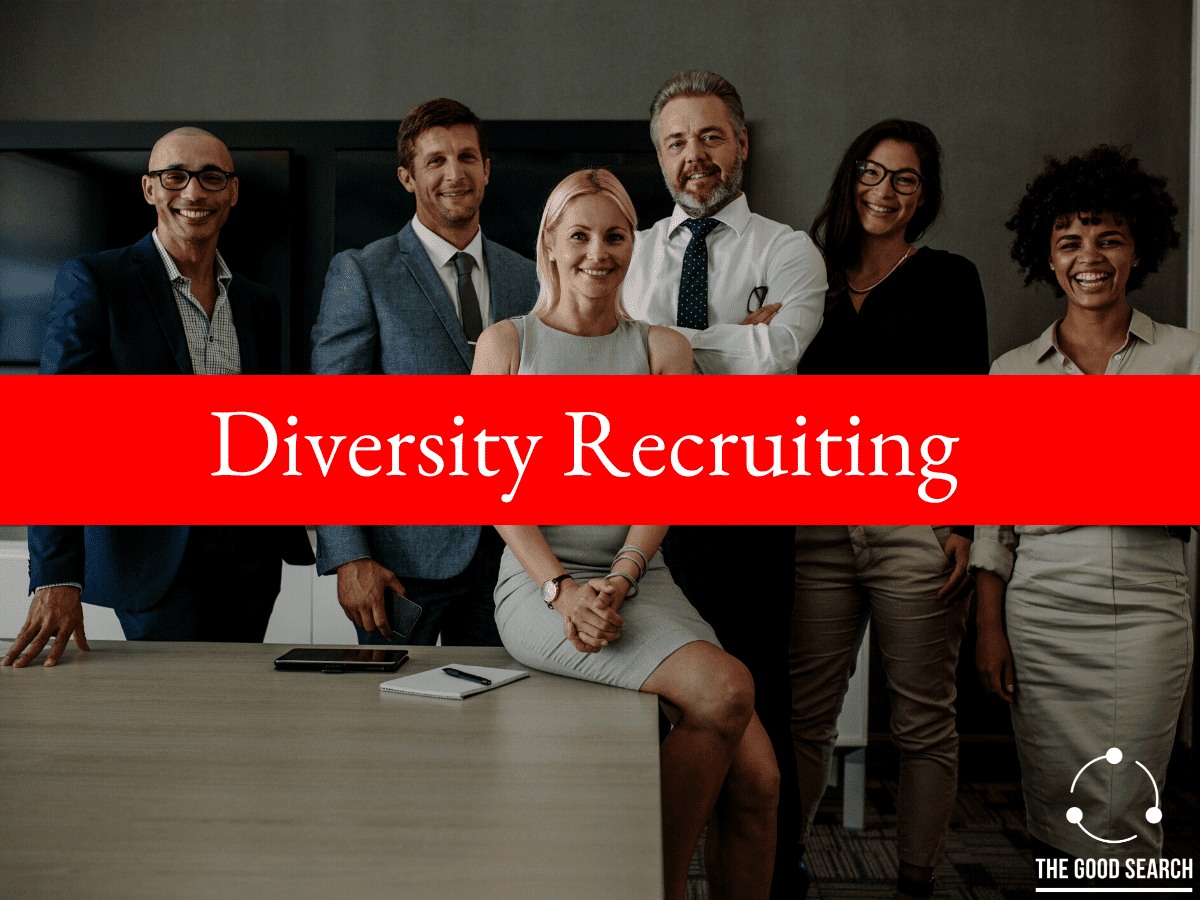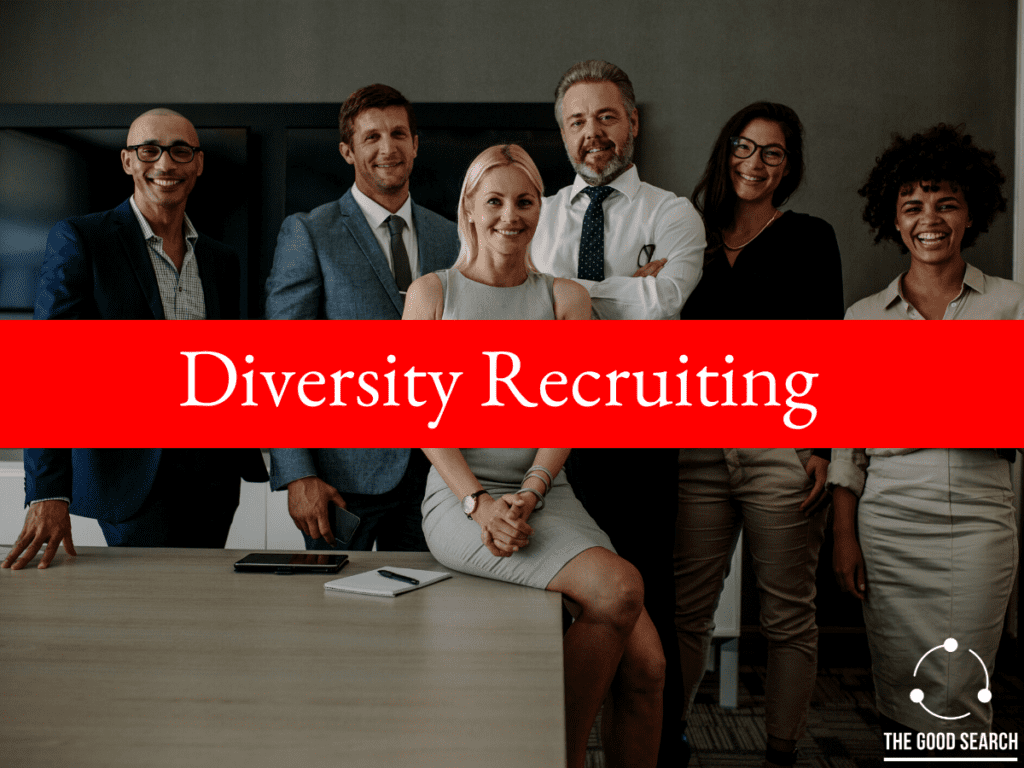 What is Diversity Recruiting?
Diversity Recruiting helps to ensure that opportunity really is equal. Diversity recruiters focused on executive search have a tremendous opportunity to level the playing field in the C-suite — a domain that has been the most resistant to diversity, equity, and inclusion. Diversity recruiters boost the representation of underrepresented executives throughout the recruiting process.
Diversity Becomes a Circle of Virtue
When more diverse candidates are included and when biases are mitigated, inevitably more diverse executives are hired. When that happens, there is an added benefit. Diverse senior leaders attract additional diverse candidates. The company is viewed as a more welcoming place where diverse populations can rise. Diversity becomes a circle of virtue.
Diversity Education Has to Happen
Of course, to be successful, diversity recruiters help educate senior leadership and those involved in the hiring process. Consciousness must be raised and processes must be review to identify and eliminate the places wehre biases creep in. To prevent discrimination, the company must take steps to ensure that candidate identification, recruitment, hiring, and promotion are done fairly and equitably. Without education, qualifed diverse candidates will meet resistance and discrimination where overrepresented candidates do not.
What Diversity Recruiting is Not
Diversity recruiting is not about hiring diverse candidates who are less qualified. It is not reverse discrimination. It is about ensuring that diverse candidate have the same level of access to opportunities and are treated as fairly as over-represented candidates have enjoyed.
For Diversity and Inclusion, Recruit Differently
Many employers struggle with finding enough diverse candidates to ensure equitable representation. Candidate sourcers often have trouble finding diverse executives because many do not self-identify. Understandably, many would rather avoid the risk of discrimination or becoming a token hire To be successful diversity recruiters must recruit differently. Recruiters must be expert researchers far beyond the average candidates sourcer. Diversity recruiting done well requires deep investigative research expertise.
Avoid Perpetuating the Status Quo
Employee referrals have a way of undermining diversity recruiting efforts. Candidates hired through employee referrals often look and act a lot like the employee who referred them. Because of this, predominantly white, male corporate cultures tend to perpetuate more of the same. When that happens, it prevents great diverse executives and great employers from finding one another. To be successful diversity recruiters must recruit differently.
Diversity Recruiters Need Greater Reach
Historically, diversity executive search firms have built their practices on cultivating relationships within specific diverse communities and networks. While that is a valid approach, there's a limit to the number of meaningful relationships any one of us can have. (The limit, known as Dunbar's Number, is right around 150).
Diversity Recruiters Need Deeper Research Skills
Far too often, search firms recycle the same diverse candidates. In doing so, they have failed to conduct the robust investigative research necessary to find top-performing women as well as Black and Latinx executives. The work requires reaching beyond any search firm's network into additional diverse populations. To excell at diversity recruiting, you must recruit differently.
Diversity Recruiters Must Investigate
To get a real lift, executive search firms must invest in investigative research to identify and recruit diverse candidates outside their own networks. They must uncover top-performing diverse talent that, all too often, is overlooked and left behind. Investigative research makes executive smart and strategic. It proactively maps diverse executives at leading target companies to create diverse talent pools.
Develop Actionable Diversity Intelligence
Additionally, next-generation diversity search firms harness the power of information. They do so by analyzing the information they develop to transform it into actionable intelligence. In doing so, they make diversity talent acquisition smart and much more effective.
Use the Status Quo Bias to Your Avantage
A next-generation diversity search firm helps ensure diverse candidates are well-represented on the long list, the shortlist, and on slates of finalists — ideally at least 2 diverse candidates of the same kind. Next-generation headhunters use the status quo bias to their advantage. They do it to help diverse candidates avoid discrimination as "the other". Researchers have found repeatedly there if there is just one woman on a slate of candidates, there is zero statistical chance she'll be hired. The same holds true for executives who are Black, Indigenous, and People of Color (BIPOC) Develops Actionable Intelligence.
Welcome to the The Next Generation of Diversity Recruiting
As diversity recruiters, The Good Search offers clients the next generation of diversity recruiting — executive search that is simply more evolved. Our investigative approach does a better job of diverse candidate discovery and inclusion. We uncover diverse candidates others miss. Our diversity and inclusion (D&I) talent acquisition services help make sure diverse candidates really do have opportunities that are equal.
We Give You Diversity Talent Pools
The Good Search offers diversity talent pools, identifying and qualifying diverse executives. We do so well in advance of openings in broad diversity initiatives. Alternatively, when diverse candidates are underrepresented as candidates in an executive search, we augment the long list of candidates with diverse leaders.
Invest in Diversity for the Greater Good
The Good Search regularly partners with employers to level the playing field. In the United States, The Good Search increases the inclusion of executives in the EEOC categories in which candidates are underrepresented. Usually, our work focuses on women, and Black, Asian, Hispanic, Latino, Native American, Pacific Islanders, American Indian, and Alaskan Natives. Globally, we help companies include more women as candidates in executive searches to ensure they're well represented on slates of finalists. Women are under-represented at the senior executive level worldwide.
Want to explore ways to work together?
Schedule a conversation with CEO Krista Bradford.
We understand we're not the right firm for every executive search every time but we make it a practice to listen and to try to help, regardless.
The Good Search is a WBENC-certified woman-owned search firm. In fact, on numerous occasions, The Good Search has been named one of the Top 50 Connecticut Woman-Owned Businesses.