TECHNOLOGY EXECUTIVE SEARCH
Technology Search
The Good Search offers technology executive search services that you can't find anywhere else. We outperform traditional retained executive search firms by making search smarter and giving you more.
Founded by an Emmy-award-winning investigative journalist, our robust investigative approach uncovers dream candidates you never knew existed. It is how we deliver the top performers, the game changers, and the visionaries. That is why The Good Search is considered one of the leading technology executive search firms in the business.
In addition to technology executive search, we also offer diversity recruiting and succession bench recruiting services.
To learn more about our executive search services, read about our global reach, the industry sectors that we serve, and the functions we frequently recruit. You can also learn more about our technology expertise by checking out our executive search case studies.  
The Good Search is one of search's most brilliant practices. They are extraordinarily professional and among the most connected recruiters in the business. They're definitely onto something.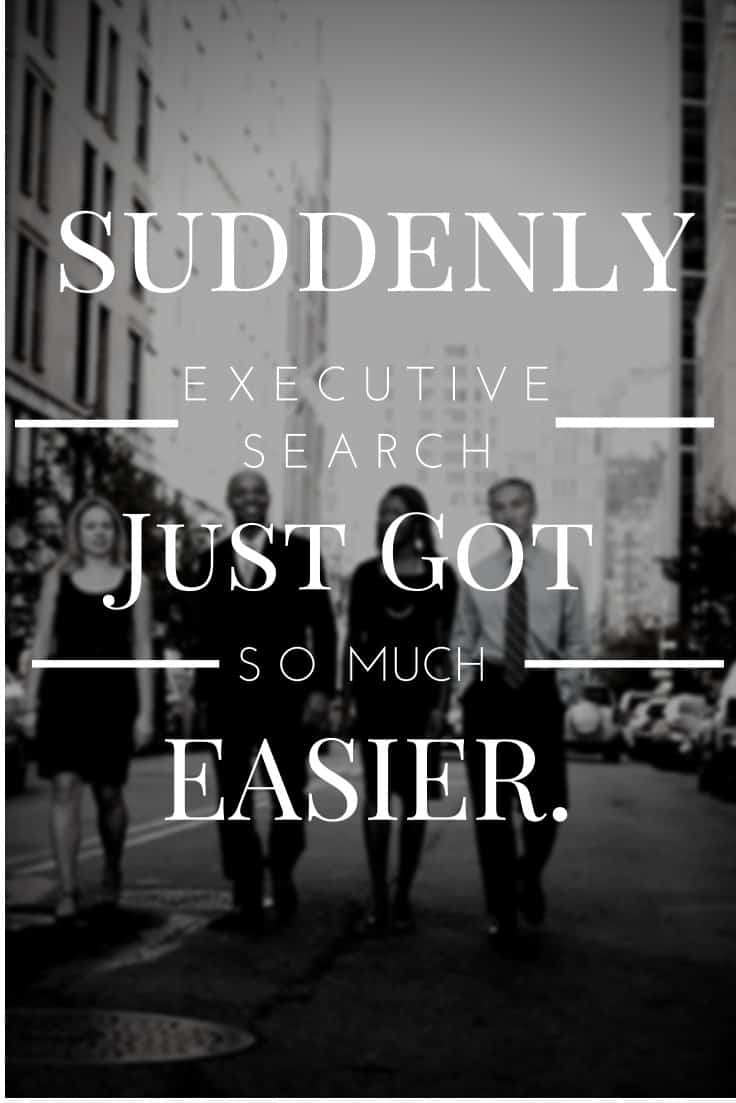 Smart Search. Genius Partner.
Our investigative approach to Technology Executive Search makes us one of the top technology headhunters in the industry.
We've banished percentage-based fees and their inherent conflicts of interest. We've done away with the retained search firm black box that leaves clients wondering what a search firm is doing for all that money. And we've eliminated inexact research.
In return, the Good Search offers candidates you never dreamed existed, flat-fee pricing you can trust, and we even hand over all of our candidate research. You can use this research to make additional hires at no additional cost and to audit our work. Sharing candidate research builds trust, informs strategy, and makes for a more effective partnership.
In other words, we are a retained search partner committed to searching smarter and to giving you more. That is precisely why we are considered one of the top technology executive search firms in the business.
We're One of the Top Recruitment Research Firms for a Reason
Candidates You Never Dreamed Existed
The Good Search delivers candidates you never dreamed existed because we search smarter. Actionable intelligence powers each of our executive search engagements. We tap highly-placed sources and little-known databases, reaching far beyond the standard retained search firm networks to access the best and brightest technologists and luminaries.
We use computer-assisted research, data analytics, and investigative research to innovate a next-generation executive search methodology. That's how The Good Search consistently delivers best-of-the-best talent others miss.
Pricing You Can Trust
Our flat-fees eliminate conflicts of interest found in percentage-based retainers. Though an industry-standard, search firm pricing tied to a percentage of salary creates a conflict of interest. Percentage-based fees reward consultants that inflate the compensations of the candidates that are hired. You shouldn't have to wonder where a search firm's loyalties lie.
Moreover, percentage retainers make it impossible to know exactly what a search will cost. That is why we work by simple flat fee. Unlike standard percentage fees, our pricing is tied directly to the work that we do.
All the Research
The Good Search believes in giving you more for your money. Case in point: we hand over all our candidate research — something traditional retained search firms never do. In doing so, we eliminate the retained search black box that leaves clients guessing what a search firm is doing for all that money.
In its place, we provide an executive search experience with unprecedented transparency and due diligence. Sharing our research helps facilitate greater trust and collaboration. It also serves as a comprehensive audit trail for every search engagement. You can even use the research to make additional hires at no additional cost. Why settle for less?
Not quite ready for retained executive search?
Our research division Intellerati partners with corporate recruiting and sourcing teams and gives you the opportunity to save.