Contacting The Good Search
As America's technology retained search firm, The Good Search is headquartered in Westport, Connecticut in Fairfield County. We are based in the Greater New York City Area, an hour and fifteen minutes outside of Manhattan by train. To draw a map for you, Westport, CT is also in the tri-state area of New York, Connecticut, and New Jersey. Moreover, Connecticut is also the southernmost state in New England, which also includes Rhode Island, Massachusetts, New Hampshire, Maine, and Vermont. We regularly serve clients from the West Coast to the East Coast. You can reach us by phone or email or simply schedule a time for us to talk.
Founded by an Emmy Award-winning investigative journalist, The Good Search believes you deserve a next-generation retained search firm that gives you more. Candidates you never dreamed existed. Pricing you can trust. All the candidate research. Our investigative approach is our secret sauce.

Phone
+1 (203) 539-0847

Email
info@tgsus.com

Address
Westport, Connecticut, 06880
Friends of the Firm
If you have a possible retained executive search need, reach out. We make it a practice to listen and to try to help. We enjoy cultivating friends of the firm.
Address: 4 Valley Rd, Westport, CT, 06880
Phone: +1 (203) 539-0847
Business Hours: 9 am-5 pm M-F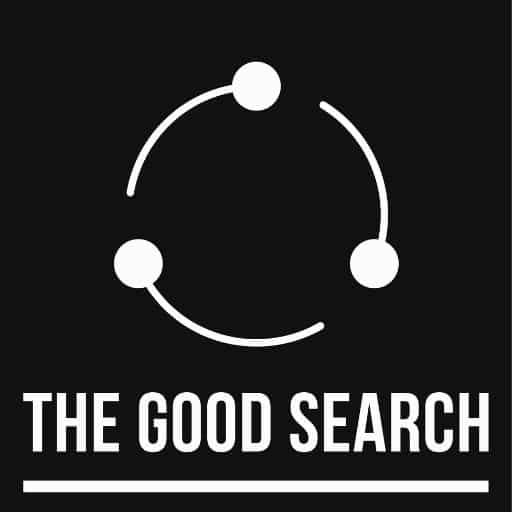 FREQUENTLY ASKED QUESTIONS
WHAT IS THE LEVEL REQUIRED?
The Good Search is a next-gen retained search firm focuses on board and senior-executive recruitment. While leveling at client companies varies, the roles we focus on usually start at the Vice President level and are centered on Senior Vice President and C-Level roles. For clients that are not quite ready for retained search, our research division Intellerati focuses on executive level roles and offers companies the opportunity to save.
WHAT IS INVESTIGATIVE SEARCH?
Investigative executive recruiting reaches beyond traditional recruiting resources. Moreover, it develops competitive intelligence that makes executive search smarter. Traditional retained search claims that they know all the best candidates simply are not true. Dunbar's number suggests there is a cognitive limit to the number of people one can know. Research is the execution engine of executive recruiting. Build a better engine and you've just built the ultimate recruiting machine.

HOW MUCH TIME DOES IT TAKE?
On average, The Good Search presents the candidate who is ultimately hired within the first month. Amazon took just two weeks to hire one of our C-level executives for a high-profile startup in HealthTech. What speeds time-to-hire are decisive executives who are clear on what they need in an executive, who can meet the compensation required, and who do not hesitate to move to offer to hire a top-performing candidate.
WHAT IS YOUR SEARCH SPECIALTY?
The Good Search specializes in recruiting executives for top technology companies. We have done it for the past two decades. So, we're incredibly connected in all the right places. Representative clients include Amazon, Apple, Google, Intel, Microsoft, and Uber. We also serve companies in other industries that harness the power of technology: biotechnology, financial services, healthcare, life sciences, management consulting, pharmaceuticals, and travel & hospitality.
Seeking Executive Opportunities?
If you are a senior executive, entrepreneur, or technology leader and you'd like to get on our radar to be considered for opportunities, our For Candidates page offers you a way for you to do that. Simply share your career preferences and that gets you into our database. We'll reach out the moment we have a search to discuss. In the interim, check out our career advice blog.
Legal
We invite you to learn more about our Terms and Conditions, our Privacy & Cookies Policy, and our Comments Policy.