Recruit Differently with The Good Search
The Good Search Recruits Differently
The Good Search recruits differently. We innovate. That makes us a different kind of retained executive search firm. Recruiting differently is how we deliver the top performers, the game changers, and the visionaries. In fact, no other retained search firm can do what we do.
Founded by an Emmy-award-winning investigative journalist, our robust investigative approach uncovers exceptional candidates you never knew existed. We outperform traditional retained executive search firms, make search smarter, and give you more. Recruiting differently is why The Good Search is considered one of the leading technology executive search firms in the business.
We Recruit Differently for a Reason
You Deserve a Better Executive Search Experience
The Good Search believes you deserve a better executive search experience. Retained executive search firms should deliver game-changing leadership without fail. But far too often, traditional retained search partners come up short. The Executive Search Information Exchange ESIX has studied retained executive search firms for decades. Their surveys of executive search buyers have found that 40% of retained searches fail to complete.
Search Firms Should Focus on Execution
While it isn't always the search firm's fault, search firms hold the power to address what is within their control. They could focus on execution by investing in investigative research that goes far beyond typical candidate sourcing and recruiting. Yet, so far, to the best of our knowledge, with the exception of The Good Search, no other search firm takes research seriously enough to develop investigative expertise.
Most Search Firms Don't Invest in Execution
And here's the thing. Research is how search firms make good on their promises to clients. It is how search firms discover and develop top-performing candidates. When search firms under-resource recruitment research, they short-change search firm clients. When search firms fail to take research seriously, far too many executive searches fail. And, the shocking thing is this happens all the time.
How We Recruit Differently
We Asked What Bothered You. Then We Listened.
To design a better search experience, we asked executive search buyers, "What traditional retained search practices bother you?" Then we listed and learned a lot. We identified retained search shortcomings — the things you find so incredibly frustrating about search firms. Then, we took action.
We Eliminated Conflicts of Interest
We eliminated conflicts of interest of percentage fees in executive search firm pricing. While charging a percentage of the hired candidate's first-year compensation is common, it creates a conflict of interest. The more a candidate is paid, the more the search firm makes. You shouldn't have to wonder about a search firm's loyalty. Moreover, charging a percentage decouples pricing from the search itself. We charge a simple flat fee based on the level of amount of work involved. No more. No less.
Owning a Candidate Is Weird. We Don't Do That.
Next, executive search buyers should not have to track which firms own what candidates. Yet, because some search firms get paid for placements, those firms must tag a candidate as theirs. Client companies get stuck with all that busy work. We don't claim ownership of any executive who moves forward in a search. In fact, we find that concept of "owning" a candidate a little weird.
Extra Search Fees? Gone.
We've also banished extra search fees. Traditional retained search firms charge an added fee whenever a client hires one of their candidates into a second different role. If you paid us to do the work of executive search and our work generated that candidate, then you should not have to pay us extra for making a second hire. We're happy for you and know that will keep you coming back for more.
The Retained Search Black Box? Buh-bye.
Next, we did away with the lack of transparency. Traditional retained search firms refuse to hand over all the candidate research. They believe by doing that you have to keep using them as a search firm. They claim they are doing it to "protect candidate confidentiality". Yet, you can still do that and share candidate profiles complete with contact information. Most employers don't buy that explanation. Perhaps this makes more sense: a search firm's standard refusal to share the research makes it impossible for search firm buyers to audit a search firm's work. Pretty slick, right?
Recruit Differently to Make Room for What Works
Getting rid of what doesn't work in executive recruiting makes room for what does. Founded by a former investigative journalist, The Good Search believes in the transformative power of information. Sharing human capital intelligence builds trust, invites collaboration, and makes search smarter and more strategic. Moreover, we believe you have a right to that information: you paid for it. So we give you all the research.
Search Smarter
The Good Search has innovated an investigative approach that makes executive search smart and effective. It is how we uncover top-performing candidates others miss. Traditional executive search sourcing methods and AI-enhanced solutions help, but they do not lay down the structure required for executive search excellence. Traditional sourcing doesn't work that way.
Uncover Top Performers
As a result, recruiters rarely know when to stop searching for candidates at a target company because they never know whether there are more candidates to be found. Consequently, they waste countless hours looking for additional candidates that do not exist and miss dream candidates that do. So we designed an investigative approach to answer the question: have we found everyone? That method makes search wildly effective.
Find Top Candidates Others Miss
We recruit differently to find top executive candidates that traditional search firms miss. As we go into target companies, we methodically map the teams where your ideal executive candidates are seated. We create the org charts you cannot find on LinkedIn. Recruiting differently makes genius hires possible. Developing information about who reports to whom enables us to see precisely where the candidates are and are not. Additionally, viewing the number of direct reports on a team tells us whether we've found every viable contender.
Hire the Best Leadership Talent
Identifying the direct superior of every executive gives us laser-like precision. Our investigative approach is the key to recruiting the best of the best talent — dream candidates you never knew existed. That is the reason the world's most powerful and successful companies in technology are clients of The Good Search.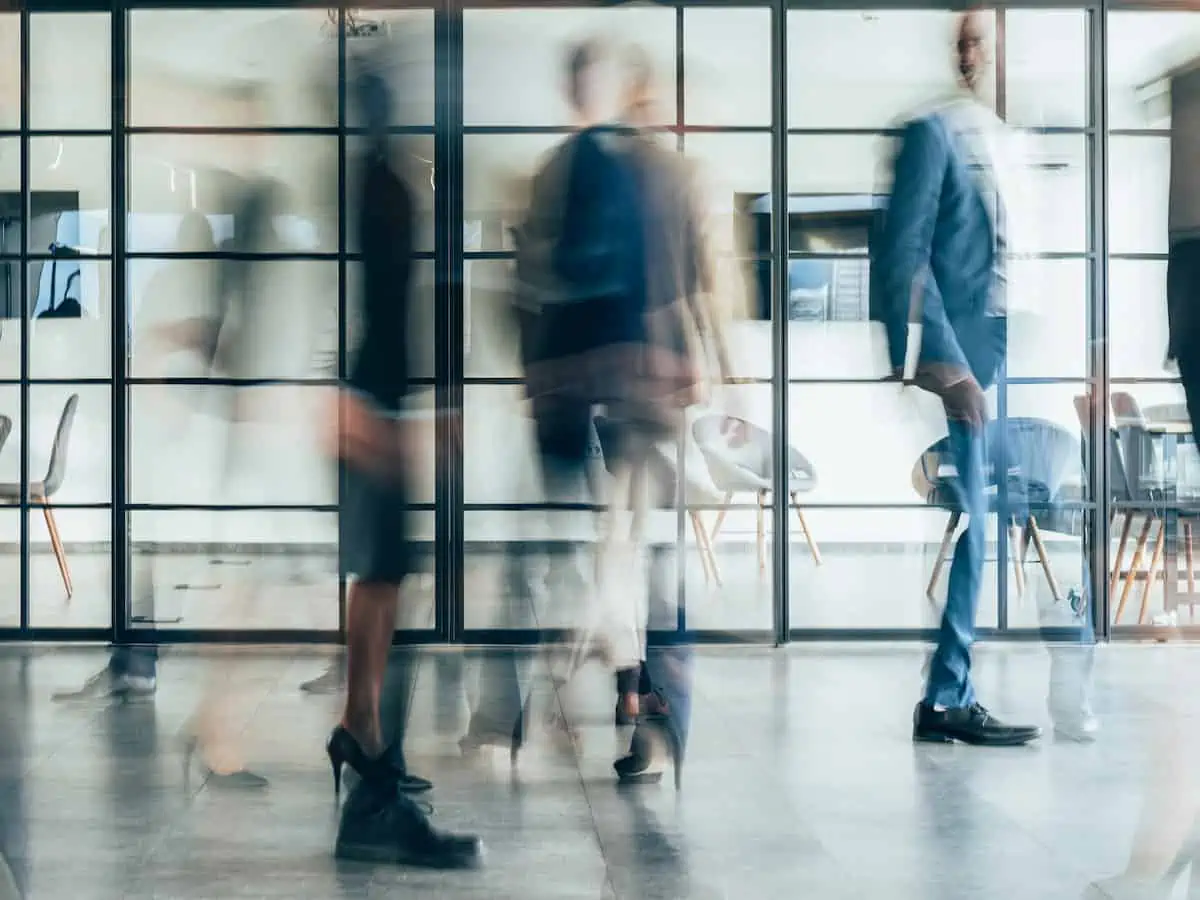 10 Reasons to Search Differently
You discover dream candidates you never knew existed.
You interview more diverse candidates for greater Diversity, Equity, and Inclusion.
You hire game-changing executives so valuable that it costs you more not to hire them.
You discover investigative search also produces valuable competitive intelligence.
You leverage smart search for strategic competitive analysis, insights, and opportunities
You trust the goodness: no conflicts of interest from a percentage fee,
You eliminate the nonsense like tracking which firms "own" what candidates for fees.
Your budget goes further: no extra fees for hiring candidates into other roles.
You do less sourcing: you enjoy all candidate research we develop for every search.
You can sleep at night. Statistically, there is no chance the search will fall short.
Want to explore ways to work together?
Schedule a conversation with CEO Krista Bradford.
We understand we're not the right firm for every executive search every time but we make it a practice to listen and to try to help, regardless.