Silicon Valley Wants Black Coders. What's The Issue?
Last updated Apr 28, 2021
Tech Companies Say They Want Black Coders
So where Are They? 
Bloomberg BusinessWeek asks a simple question about black coders, which it subsequently explores in the must-read article by Vauhini Vara:
"Silicon Valley companies all say they want black engineers. So why don't they hire them?"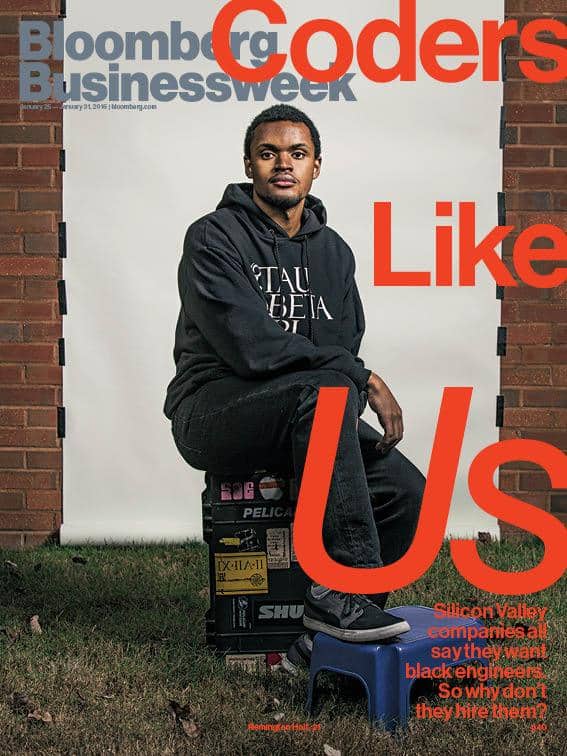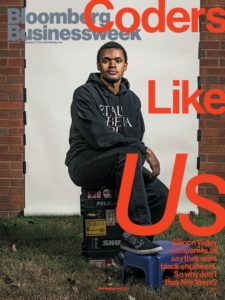 Bloomberg BusinessWeek reports in excruciating detail in Coders Like Us how multiple diversity ambassadors from the leading Silicon Valley technology firms were sent to Howard University. They came, they saw, and they failed to conquer the vast racial divide.
While African-Americans comprise 13% of the U.S. population, just 1% of coders at Google, Facebook, and other leading Silicon Valley tech companies are black. 
Silicon Valley companies have found it "challenging" to hire deserving black coders. So let's look at the senior executive teams, shall we? Most of them are predominantly white. Black senior executives are in short supply in the C-suite.  Allies point to this as evidence tech companies discriminate against Black engineers and executives. 
We all have unconscious bias. We, humans, are born that way. We must become mindful of the bias within. That is part of the reason why so many technology companies with so many well-intended diversity programs still have trouble achieving parity.
There are things that can work against all those diversity initiatives: employee referrals for one. They have a way of perpetuating homogenous populations, unwinding the best-laid plans for leadership diversity. I've witnessed that first-hand.
So, if you happen to be a CEO or hiring executive seated at a technology company that you wish were more diverse, let's talk. We can do this. My firm has worked on numerous diversity initiatives. We have seen what works and what up-ends the process. While it is complicated: it doesn't have to be that hard. 
Let's learn from the 3rd Black CEO of the Fortune 500
Ken Chenault is not a coder. He has a B.A. in history from Bowdoin College and a J.D. from Harvard Law School. He is the former CEO of American Express. I had the good fortune to get to know him years ago. Our children attended Fieldston together, a private school in the Riverdale section of the Bronx. He is considered one of the most accomplished CEOs of the Fortune 500. That's no easy feat. He was the third black CEO of a Fortune 500 company.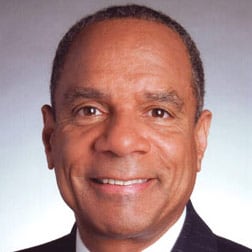 His commencement address at Howard University details how his father and mother met and fell in love there. His wife's grandfather was an early architect at the University. His mother-in-law and father-in-law both are graduates.  
What does Ken Chenault have to do with black coders in  Silicon Valley? Everything.
In a Fortune Magazine article, he detailed a $25 trillion dollar opportunity. American Express is embedded in the technology platforms that matter.  There are five platforms that matter to the future of payments: Apple, Amazon, Facebook, Google, and Alibaba. American Express will be embedded in each.
In other words, technology companies may deliver the connections and the content. But American Express delivers the money.
To deliver said money, American Express had to build a more scalable and cost-effective back-end data processing infrastructure. To do that, American Express had to move away from the traditional data warehouses and more into a new Hadoop stack. It is the back-end system for a slew of new services that are driving revenues for the company.
American Express is all about the technology. American Express built the technology infrastructure through which trillions of dollars flow. While Senior Vice President, Enterprise Technology Head of Data and Digital Sastry Durvasula, and Vice President of Information Management and Integration Kevin Murray built the thing,  CEO Ken Chenault leads the charge.  He is the ultimate technology commander-in-chief.
Mr. Chenault's leadership is visionary and unstoppable. Though he did not attend Howard University, he shared how his parents, like other graduates, left the University confident they would meet what the writer Albert Murray called our "indelible ancestral imperative to do something and become something and be somebody." The apple doesn't fall far from the tree.
Former American Express CEO Ken Chenault offers his insights in a sit-down with Stanford Business School:
THANKS FOR READING! IF YOU ENJOYED OUR POST, PLEASE SHOW THE LOVE AND SHARE IT WITH YOUR FRIENDS BY CLICKING THE BUTTONS BELOW. IT MAKES IT EASIER FOR OTHERS TO FIND THE POST.