Moneyball in Recruiting | Agenda Week Interviews our CEO
Last updated Apr 28, 2021
Moneyball in Recruiting
The Good Search CEO Krista Bradford was quoted in an Agenda Week article, an excerpt of which is copied below. Agenda Week asked her about the use of Moneyball in Recruiting.
Boards of Directors Recruit Using 'Moneyball' Tactics
Human resources information systems that give companies reams of data about employees' tenure, trajectories and retention patterns, plus years' worth of executive assessments, are giving rise to new insights in talent development and CEO hiring.
Welcome to the world of big data and succession planning.
Consultants say progressive companies and boards are beginning to use big data as well as smaller data sets in hiring C-level executives and even recruiting new directors. Data analysis is also being used as a means to verify — or bust — long-held myths in companies' hiring practices. Search firms have also entered the market and are rolling out new tools and research systems designed to complement traditional methods of vetting CEO and director candidates.
Krista Bradford, founder and CEO of The Good Search, has been using data analytics in the executive search process for nearly 15 years. Bradford says using data related to executives' actual performance and results can give companies more information to help determine which employees are strong performers and which have potential.
"There's a boatload of data out there outside of traditional résumés and your standard social media profiles that speaks to who is good", Bradford says. "Big data is bandied about a lot these days," but companies don't necessarily need to "go big" to leverage a set of data, she adds.
(To read the rest of the article, you must log into Agenda Week here.)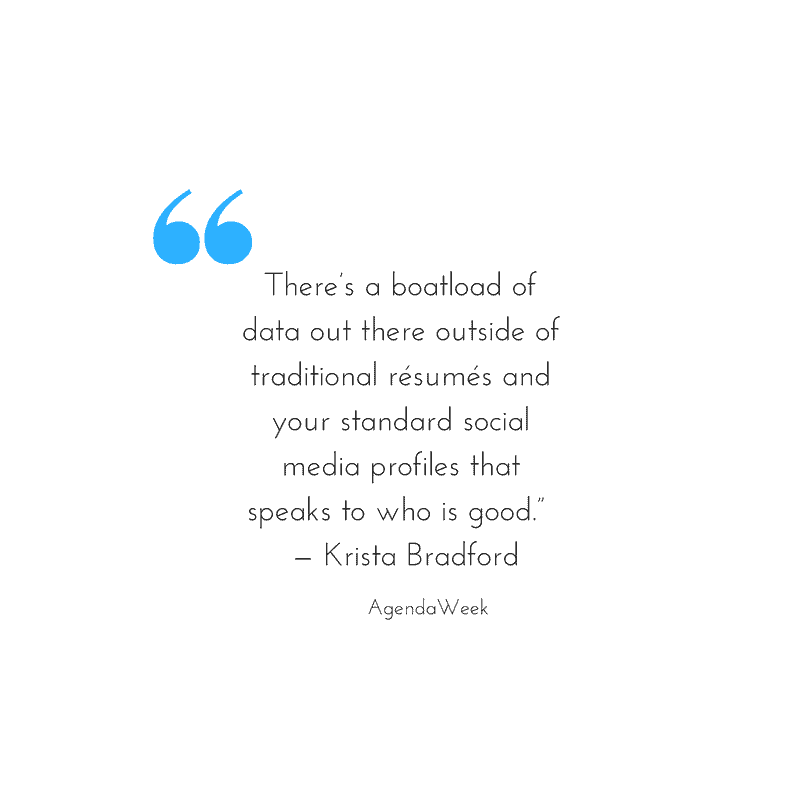 For more on the moneyball approach in recruiting, check out Why Do Executive Recruiters Fail? Taking a data-driven Moneyball approach helps keep searches from hitting the wall.