For Immediate Release
The Good Search Recruits OneSpan Chief Technology Officer Ajay Keni
The Good Search, a leading retained executive search firm in the greater New York City area, announces the successful completion of an executive search for High 5 Games (H5G), an industry leader in social casino games.
Westport, CT: The Good Search has recruited OneSpan Chief Technology Officer Ajay Keni, the former head of Oracle Identity Cloud Service. OneSpan hired Mr. Keni as Chief Technology Officer (CTO) to further transform the global financial services market with OneSpan's Trusted Identity platform and solutions.

Mr. Keni brings more than 20 years of experience leading technology and product teams. He will guide the development and delivery of OneSpan's future product innovations. Mr. Keni will build on OneSpan's Trusted Identity cloud strategy to expand its anti-fraud solutions that include identity verification, risk analysis, mobile application security, multifactor authentication, e-signatures, and agreement automation.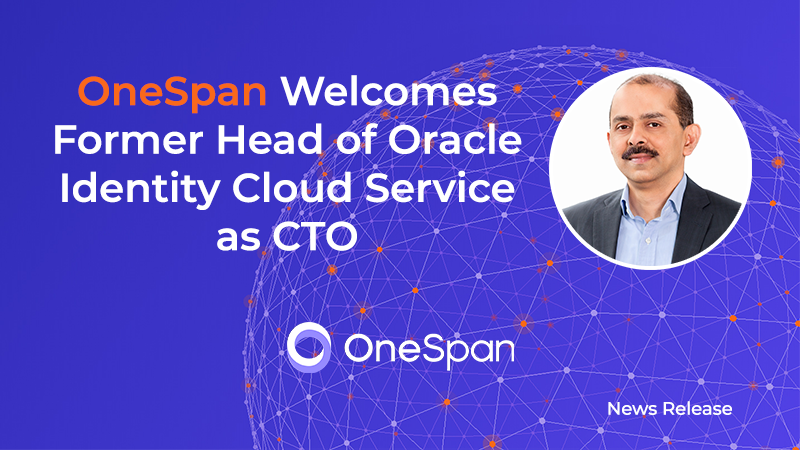 "OneSpan has an exciting future ahead in identity and anti-fraud technologies," said OneSpan CTO, Ajay Keni. "There is clear market demand for OneSpan's solutions, a strong worldwide banking customer base, and a global team executing on this important and essential work in a digital world."
"OneSpan's Trusted Identity strategy envisions a cloud-centric technology stack that can be deployed in private, public, and hybrid environments, one that will see the company further transition toward a cloud-first offering," said OneSpan CEO Scott Clements. "Ajay is a proven leader who brings experience in product innovation and in implementing open cloud technologies that can be easily integrated and deployed at scale."
Mr. Keni is the former Head of Product, Engineering, Quality, and DevOps for Oracle's software-delivered and SaaS-delivered Identity and Access Management products. He was one of the driving forces behind Oracle Cloud's Identity strategy and led the company's Identity Cloud Service and Key Management Cloud Service.
He holds a Master of Science in Computer Science from the University of Louisiana at Lafayette, and a Bachelor of Science in Computer Engineering from the University of Bangalore. Former OneSpan CTO Benoit Grangé will step into the new role of Chief Technology Evangelist and focus on sharing OneSpan's technology vision and deep industry insights with customers, partners, and the broader financial services market.
About The Good Search
The Good Search is a national retained executive search firm headquartered in the Greater New York City Area that specializes in the games industry. The Good Search recruits board and senior-level executives in media & technology for clients that range from Fortune 500 companies to leading startups backed by top-tier venture capital firms. The Good Search delivers candidates clients never dreamed existed. In doing so, the firm eliminates the conflict of interest of percentage-based retainers and also hands over the research — something traditional executive search firms never do. Our story as executive recruiters began with investigative recruiting. Founded by an award-winning investigative television journalist. The Good Search outperforms traditional retained executive search firms by making search smarter. For more information, see The Good Search.
About OneSpan
OneSpan helps protect the world from digital fraud by establishing trust in people's identities, the devices they use, and the transactions they carry out. We do this by making digital banking accessible, secure, easy, and valuable. OneSpan's Trusted Identity platform and security solutions significantly reduce digital transaction fraud and enable regulatory compliance for more than 10,000 customers, including over half of the top 100 global banks. Whether through automating agreements, detecting fraud, or securing financial transactions, OneSpan helps reduce costs and accelerate customer acquisition while improving the user experience. Learn more at OneSpan.com.