#ILookLikeAnEngineer: Women In Technology
The Good Search has helped leading technology companies become more diverse. We've done a lot of work recruiting women leaders. Though diversity has gotten better, brogrammer culture still exists — it is hostile to women in engineering.

For example, Nobel Prize winner Tim Hunt made headlines when he asserted that women were distracting in the laboratory. He actually said that. So, naturally, women in tech clapped back. #DistractinglySexy started trending on Twitter.
In another example, One Login full-stack engineer Isis Anchalee was asked to be one of the participants in a recruiting campaign by appearing on a recruiting poster in Silicon Valley's BART rapid transit system. She appeared on a poster promoting women engineers. The trolls, of course, targeted her the way they target most women on Twitter. It wasn't pretty. So she shared the trolls comments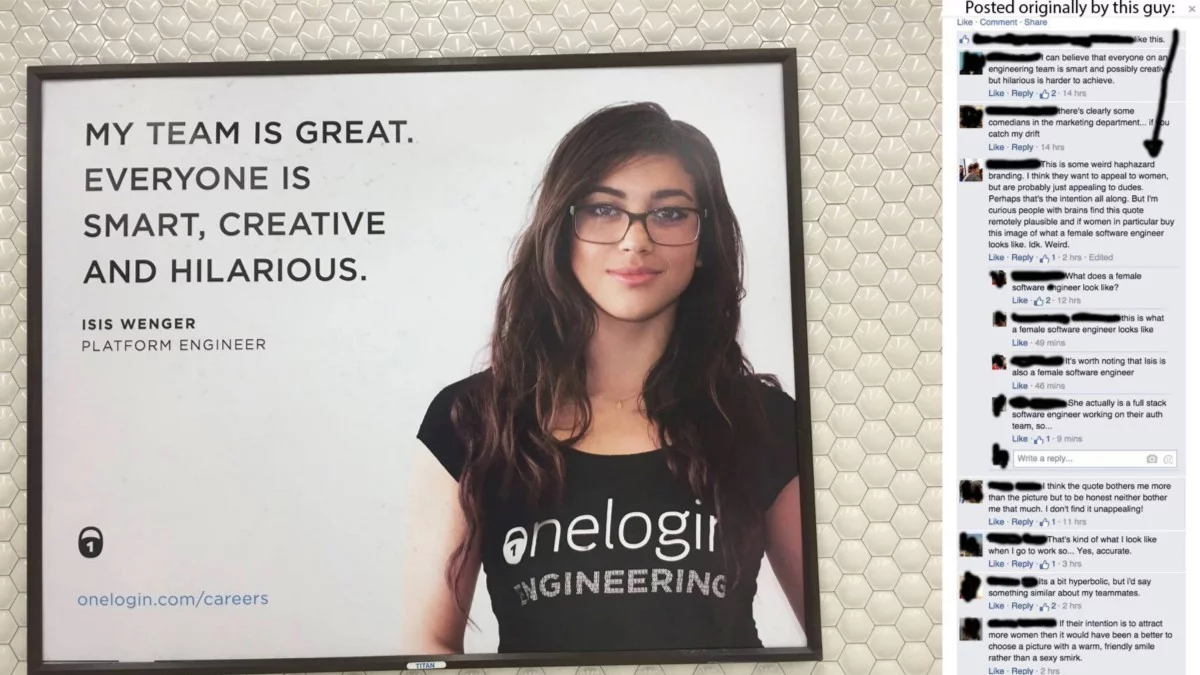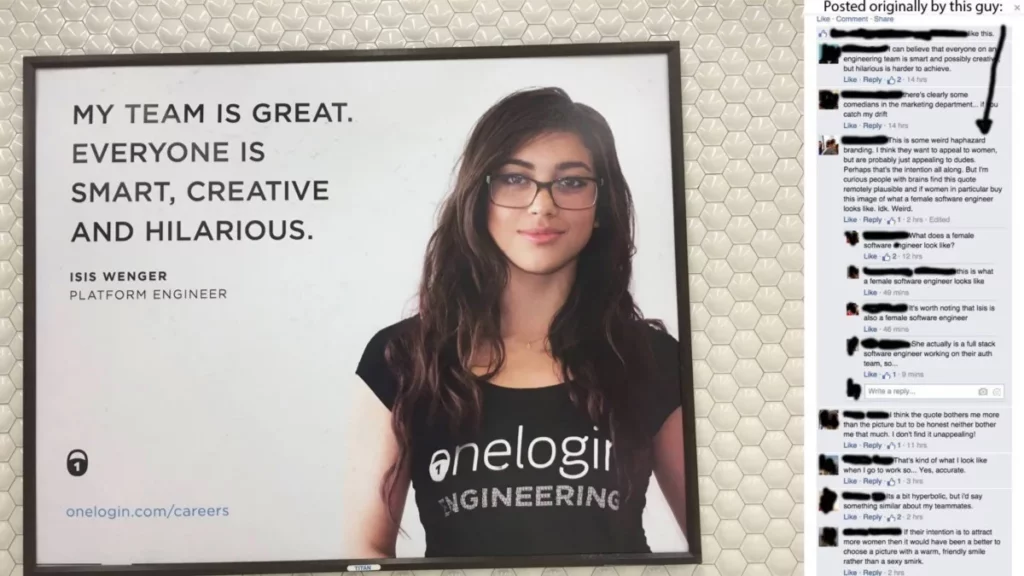 As she later wrote in Medium,
Comments on her Appearance
The feedback she received was on her appearance. It undermined her professionally. Some didn't believe she was an engineer because, according to the commenters, she didn't look like one.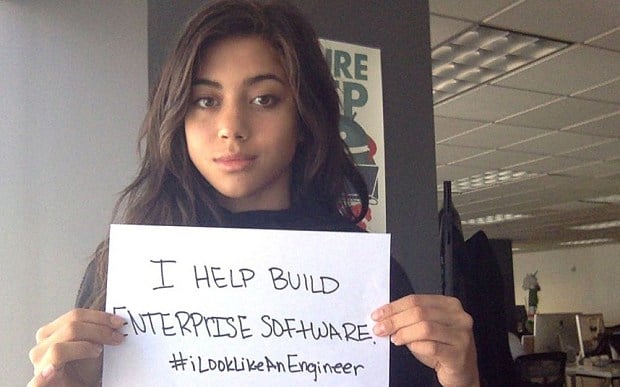 #ILookLikeAnEngineer
The Twitter hashtag #ILookLikeAnEngineer went viral and lives on to this day. As for Isis Anchalee? Her spot in Women in Tech history is detailed on her Wikipedia page. She organized a team to develop a safe platform for women to continue to share their stories and experiences relating to diversity issues in tech. And she has moved on. According to her Twitter account, she has left technology to become a fashion designer as Founder & Chief Creatress for Moon Rising.
On her LinkedIn Account, she explains, "A beautiful accident after being stuck in Peru during the 2020 lockdowns, this initiative was created to bring economic empowerment to native Peruvian communities that relied on tourism and were not prepared to have the borders shut for 8+ months. We've now grown to support 32 families, with further expansion to other countries happening in the near future."
Women in Tech Infographic
Thanks to the fierce contributions of Isis Anchalee, she continues her work advocating for women — this time women in Peru. She founder and CEO of Moon Rising, which offers "One-of-a-kind 100% ethically-sourced handwoven baby alpaca capes & ponchos, co-created with indigenous artisans" in her online store. I support her decision to create a safe space for herself — that she had to travel 4 thousand miles away from Silicon Valley to do it — says a great deal about how entitled men drive women out of traditional engineering roles.
Thanks for reading! We welcome your comments. If you enjoyed our post, please show the love and share it with your friends by clicking the buttons below. It makes it easier for others to find the post.