Chief Executive Officer Search
CEO Search
A successful Chief Executive Officer search requires CEO headhunters . . . and that's exactly what we are. We recruit self-aware, authentic leaders to the role of CEO. We target CEO candidates with a track record of success offset by humility about inevitable mistakes they've made along the way. Those lessons make them better leaders. (Whenever a candidate claims have never to have made a mistake as a leader, something's wrong.)
We also recruit to positions that serve as a successor to the role of Chief Executive Officer, including COO search and GM Search. In many cases, the COO is ideally positioned to learn how to run the company as a CEO prepares to exit. Divisional General Managers, in effect, also serve as heads of their respective business units with full P&L responsibility.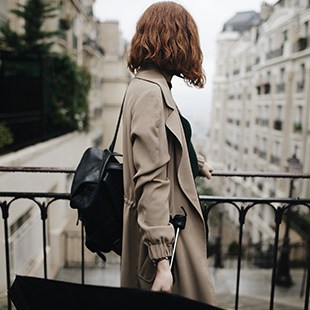 The Role Of Chief Executive Officer
The COVID-19 pandemic has transformed what is required of Chief Executive Officers for this moment in history. The pandemic has accelerated change and triggered rolling crises. COVID continually tests workforce wellbeing, supply chain reliability, the way a business operates, and how it produces revenue. As a result, the need for CEOs who readily assess, prioritize, and adapt to radical change is greater than ever. COVID demands leaders who excel at resilience, reorientation, and reinvention.
According to a 2021 CEO Study by IBM, high-achieving CEOs grasp this key fundamental: leadership comes first. For this study, the IBM Institute for Business Value gathered insights from 3,000 CEOs worldwide and performed in-depth interviews with two dozen of these CEOs. IBM found that outperformers, CEOs with a higher revenue growth than peers over the three years prior to 2020 and during 2020 itself, demonstrated a far more focused set of priorities. Rather than waiting for the dust of COVID-19 to settle, these leaders took action and made explicit choices during the pandemic. 
Chaos Can Inspire Leadership
Although the pandemic has been hard on so many businesses, it may also be a time for Chief Executive Officers to step up their leadership. According to an article by the Harvard Business Review,
"Crises create the opportunity for leaders to provide direction, meaning, and support when followers need it the most."
Chief Executive Officers need to know how to effectively support their employees now more than ever. The author, Dr. Stefanie K. Johnson of the University of Colorado, found that selfless leaders are willing to take some of the same hits as their staff, give to their community with a larger purpose in mind, and commit to transparency, even when it's hard.
A successful CEO search or COO search understands this and finds executives with the leadership skills to support employees and customers during the pandemic and beyond.
CEO Headhunters
Chief Executive Officer recruiters and Chief Operating Officer recruiters must be able to understand a company's mission, values, and strategic requirements for the role of CEO. There are many styles of leadership, but your company doesn't just need a good leader, you need the right leader. The Good Search knows this.
We prioritize learning your company's values and the qualities you want in an executive candidate. Our investigative approach is ideally suited to ensuring a diverse slate of candidates for each role. In fact, we often are brought in to ensure the inclusion of underrepresented candidates: women and Black, Indigenous, and people of color (BIPOC).
We are also familiar with rockstars, literally, and know how to look beyond a candidate's LinkedIn profile to ensure they have the star-qualities your company deserves in a leader.
Check out our functions page to learn about the other roles we frequently recruit.